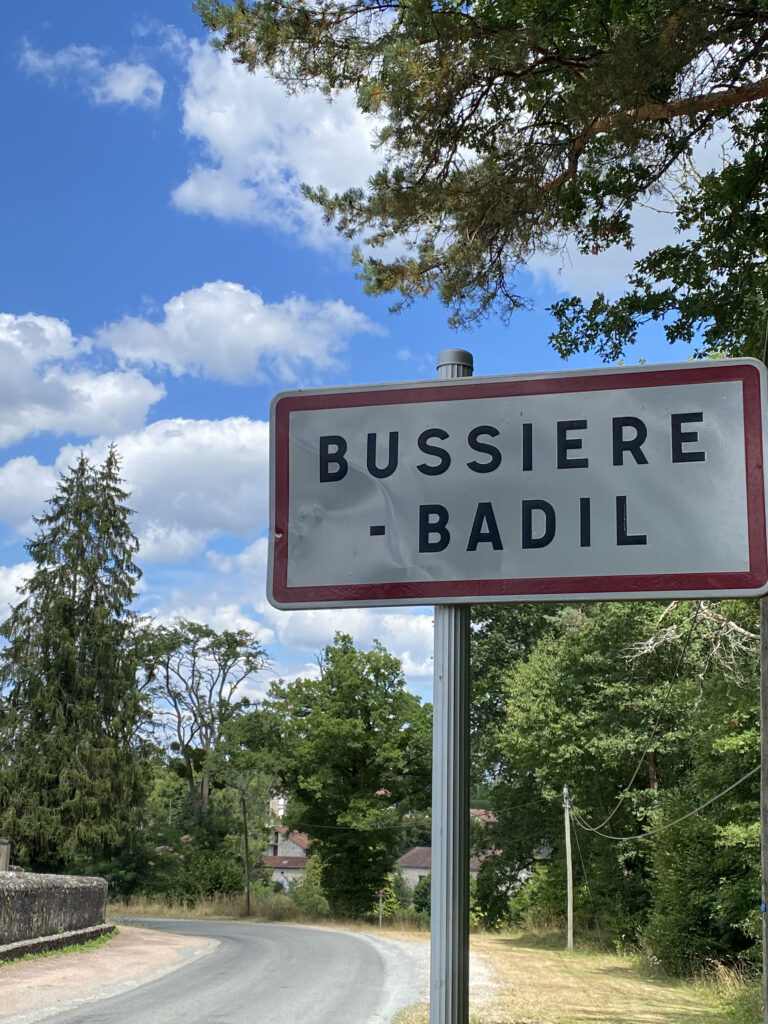 Not everything is what it seems, or what you expect, in Bussière-Badil, well off the beaten track in France. But what can you expect from a village that has been on the maps since 768 CE?
When I open the front door, I'm a bit taken aback by whom I find there. 
I've got 20 minutes until my appointment with Monsieur le Maire of Bussière-Badil. The previous week I arranged to have an interview with him. I don't know who's at the door, but I don't have a lot of time to chat, as I still have to get ready for my appointment. The weather has been hot, and I'm still in my old and fairly flimsy Patti Smith T-shirt and pair of cut-off denim shorts. Half of this outfit is my summer pyjamas.
It takes me a while to register who's rung at the door as I can't be quite sure that it is who I think it is. "Do you recognise me?" asks the man. Of course, I say, in that voice every teacher knows is a cover-up. "I'm Monsieur le Maire." I had thought so, but I also thought, that can't be him, I've got an appointment with him in 20 minutes, and I must be hallucinating him at the door.
Any worries I had about my inappropriate clothing are assuaged. M le Maire is also wearing a T-shirt, as well as a pair of jeans and a baseball cap. Last week, when I stopped by the mairie (town hall) to make the appointment, he was wearing the same configuration: T-shirt, jeans, baseball cap. It was a different T-shirt and cap, and the jeans were definitely different from today's as they were unmistakably torn at various stress points. It is a small village, and the informality is quite endearing – or, as they say in France, sympathique.
He's too busy to be able to speak with me today and came round to cancel. He's just recovered from the coronavirus, he says, which is why he is standing well away from the door with his mask covering his face, although he has tested negative, in an abundance of caution. He has a lot of work to catch up on, especially before the holidays, so he hasn't the time for the interview today. 
The ox pulling the plough fell through the ground into a secret passage
But as he does then briefly launch into what he knows about the history of Bussière-Badil, which is what I was going to see him about, he steps back further to increase the safe distance and removes his mask.
M le Maire is my first point of call in trying to research the history of this mediaeval French village. At an earlier meeting of the patrimoine (heritage) society (which I fortuitously attended after having my arm twisted), his wife began to recount extraordinary things about this once important, now dwindling village. For example, that below the existing church, which was built in the 12th century, there lie the remains of a previous church that dates back to 768 CE. That this Romanesque church was once part of a Benedictine monastery in Bussière-Badil, of which today nothing else remains. That there are subterranean passages in the village that connect this monastery with another a good few kilometres away, also no longer in existence. That someone in the village has entrances to one of these passages in their basement, which they had bricked up for security reasons.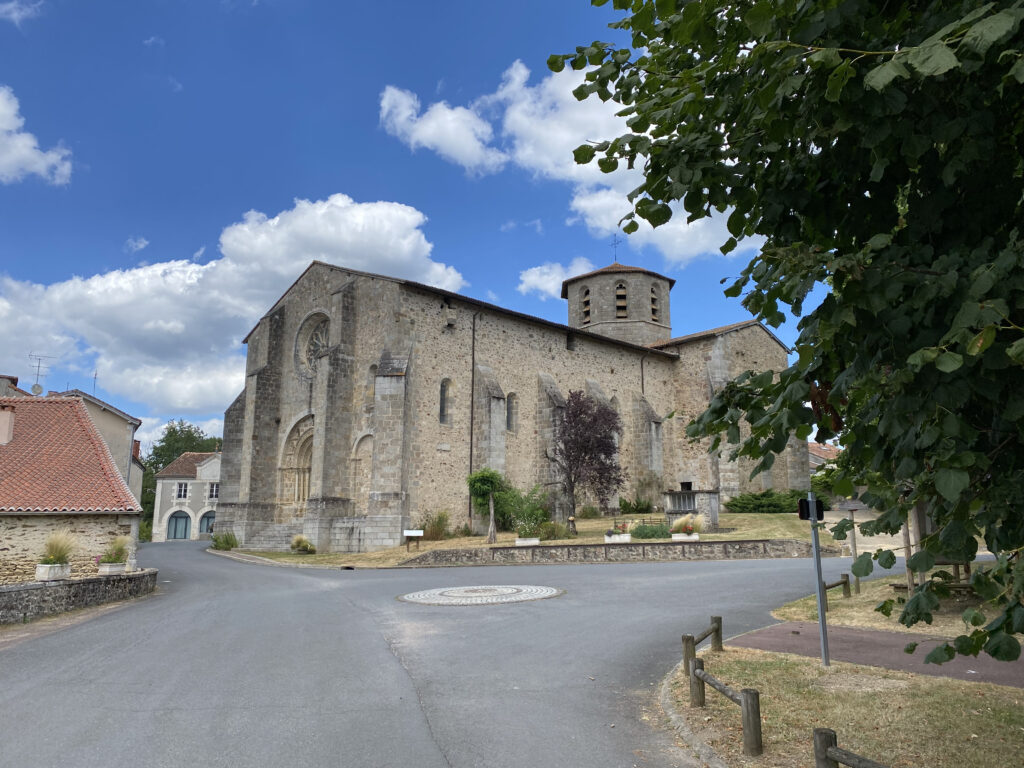 I'd heard some of these things before. I was even told that one of these tunnels runs under my garden. As he goes through the few things he says he knows, M le Maire recounts that, maybe a century ago, when farmers still tilled the soil with ploughs and beasts of burden, someone was once working his field when the ox pulling the plough fell through the ground into one of these passages. 
There's much more to be discovered here. Before he hurries back to the mairie, M le Maire mentions the name of someone who would know more. Surprisingly, it's my neighbour, the Portuguese pottery artist. Next call on the road to discovery.