In the face of the rapid escalation of the war in the Ukraine, tens of thousands come together in Berlin to protest for peace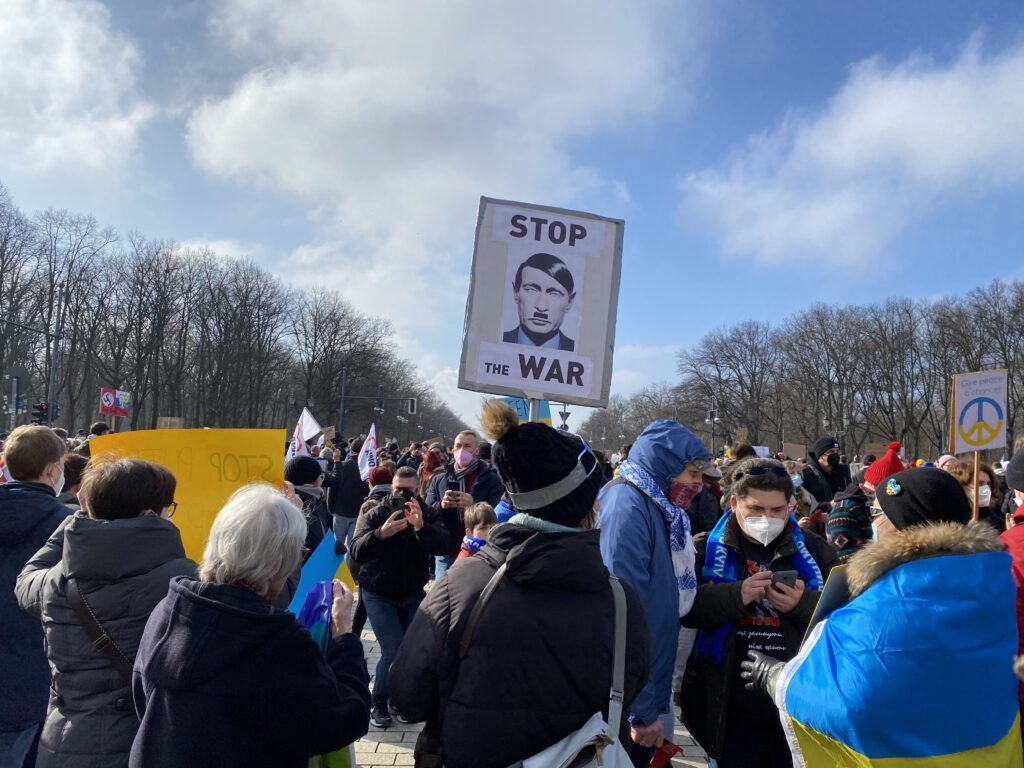 Twenty thousand were expected. But then more than 100,000 people massed in the centre of Berlin on 27 February to show solidarity with the Ukraine. On a day when Russian president Putin issued a not so veiled nuclear threat in retaliation, he says, for NATO aggression.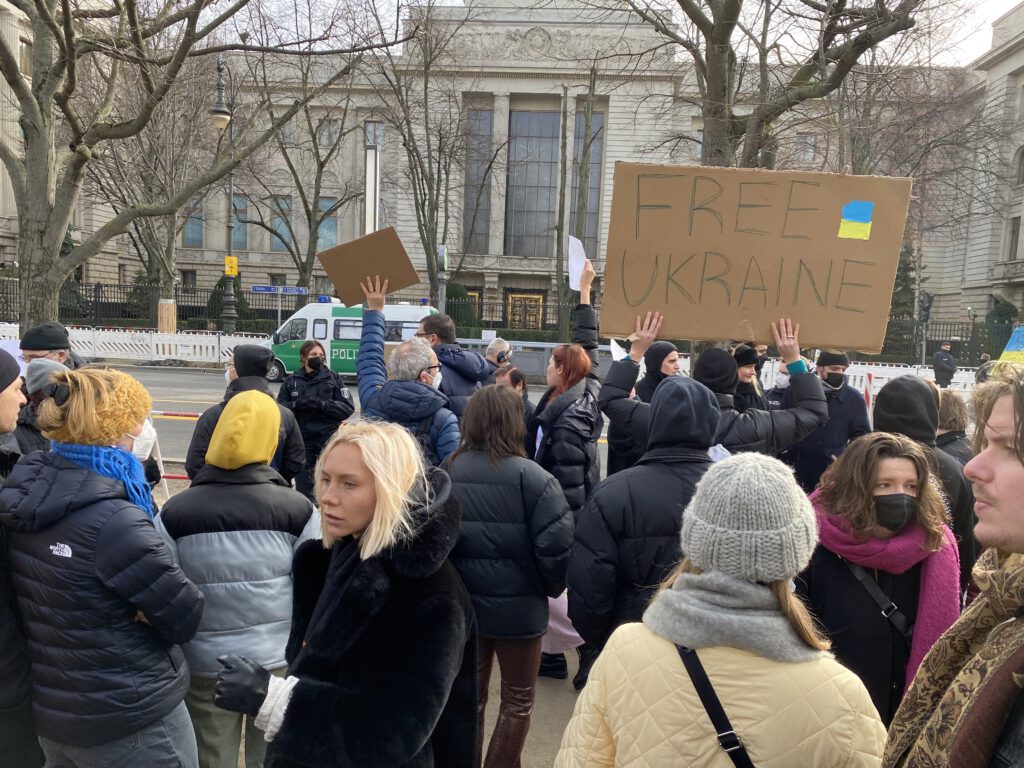 According to the Russian media, who are not allowed to use the word "war", what is going on in the Ukraine is an "operation to secure peace". Still, in about 50 Russian cities, people also came together to protest the "operation".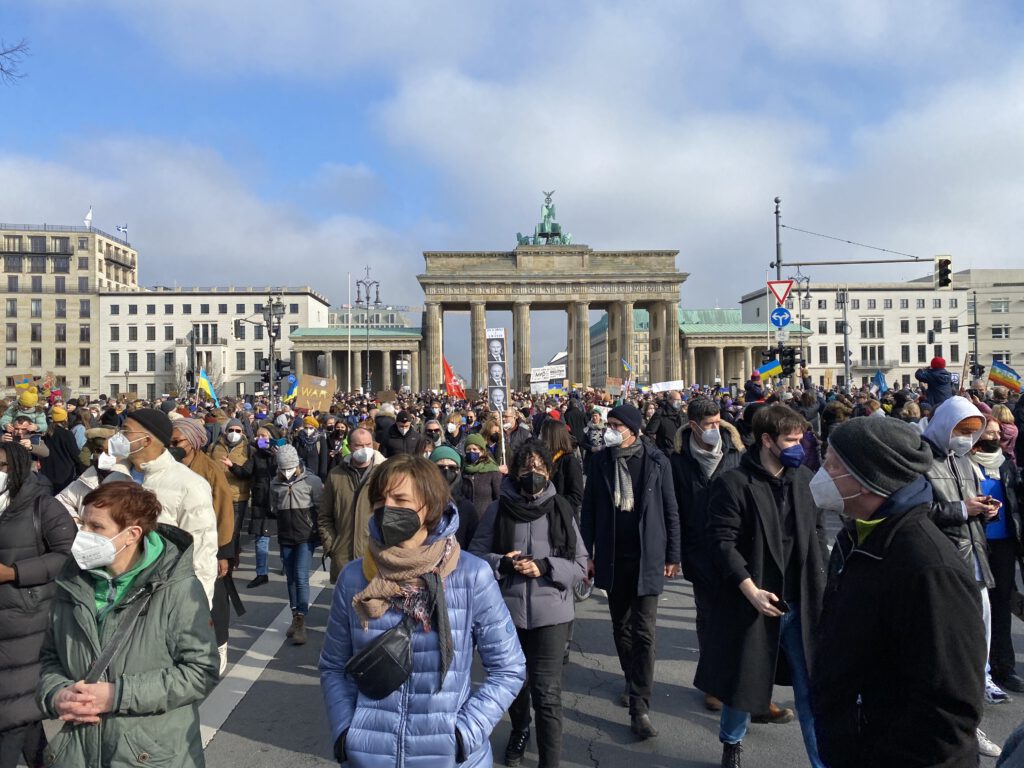 Shortly before the demonstration started, the German government, in a special convocation of the Bundestag (parliament), announced a number of measures to isolate Russia and block its aggression, many of them complete turnarounds from policies they had held even days before.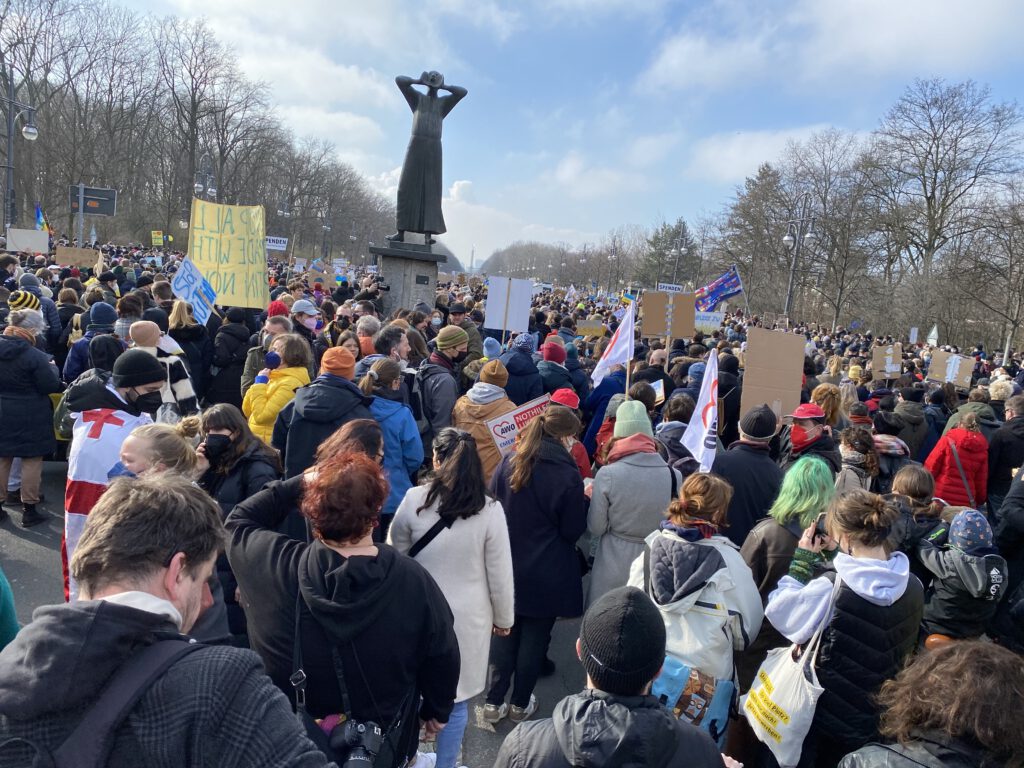 Not far away, more than a hundred thousand people streamed from the U-Bahn and S-Bahn stations, cycled or walked into city centre with their signs and flags. Infants, children, young adults, the elderly, they came pushing bikes and prams, some accompanied by their dogs, to show solidarity with the Ukrainians, anger at Putin, and hope and desire for peace. In this anxious, fraught moment, where we all hope politicians will hold their nerve, make wise decisions and avert catastrophe, the ability to come together (especially after years of covid-enforced isolation) felt like a hymn to humanity.